Description
High-quality Body
Made using high-quality material, the MZ 035 Zoomable LED Torch is sturdy and can last for a prolonged period of time.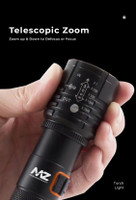 USB Type-C Charging
As it supports USB Type-C charging, this torch can be conveniently and quickly charged whenever required.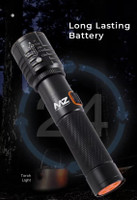 Telescopic Zoom
Owing to its telescopic zoom feature, this torch lets you effortlessly zoom up and down and defocus or focus.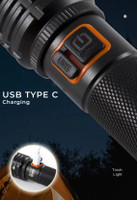 Waterproof Design
Sporting a waterproof design, this torch can endure water splashes, so you won't have to worry about it getting damaged. Also, as it is dust-resistant, this torch won't get dirty even after frequent usage.